Positively Superior™ Magazine
focuses exclusively on news about business progress, plans and successful projects in Superior, Wis. and Douglas County.It's all about growing your business, supporting a business-friendly climate and thriving in our local business environment. Positively Superior supports the business community – it puts Superior first.
AD SPECS
---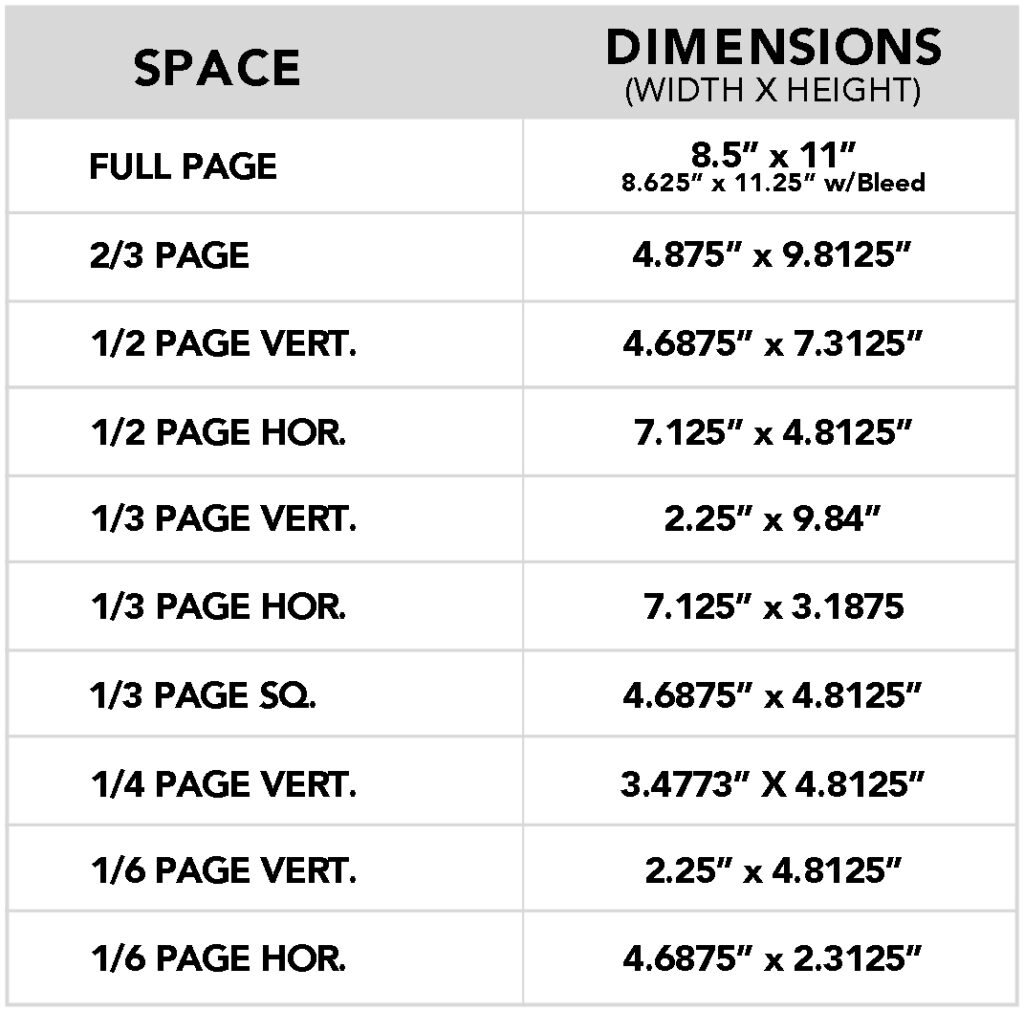 AD REQUIREMENTS
---
Magazine Specs
Binding: Saddle-Stitched Magazine Final Trim Size: 8.5" x 11"Live Matter: Keep all live matter (text) 3/8" from all trim edges
Press Ready PDF Files (PDF/X-1a) Images
Use high resolution images. 300 DPI is recommended.
RGB and LAB color are unacceptable.
Images should not have ICC profiles embedded.
Avoid scaling images. If you must, do not scale below 50% or above 110%.
Total Area Coverage should not exceed 300%.
Avoid using JPEG images.
Fonts
Always embed all fonts.
Do not allow font substitutions.
Do not use True Type fonts.
Transparency
All transparent objects must be flattened at a high resolution.
Avoid placing transparent objects on top of text or other critical vector objects.
Colors
Only use CMYK colors; convert spot colors to process.
Build documents in Portrait mode without scaling or rotation• Remember, when bleed is required, provide 1/8 inch beyond the trim area.
Do not allow marks to encroach upon the trim or bleed areas.
PRODUCTION SCHEDULE
---

For business-to-business advertising contact
Jay, JoEllen or Jim at (218) 724-2734